22-26 June 2020
Discover A Series of First-in-Class Live Maritime Webinars
In Partnership   
Register Your Interest

:

 
Trends and Strategies for Shipowners
and Shipbuilders in Japan 

Part of Digital Maritime Week 2020




Live Webinar | Friday 26 June 2020 | 6:00 PM JST / 10:00 AM BST
Japan's maritime industries were undergoing significant change even before the impact of the global pandemic.
Last year saw the announcement of major consolidation within the shipbuilding sector with Japan's two largest shipbuilders, Imabari Shipbuilding and JMU, forming a new business alliance.
In this session, Mr. Jigo Hayashi, Joint General Manager, International Shipping & Finance, Tokyo Century Corporation will share his insight on:
・The biggest trends across the Japanese shipping market, and how they are impacting business for Japan's  

 shipowners and shipbuilders

・Strategies for maximising operation potential
This session is free to attend and is created by Sea Japan in cooperation with the Japan Maritime Daily, as part of Digital Maritime Week, which runs from 22 - 26 June 2020 and features a series of live webinars from leading Informa Markets maritime brands.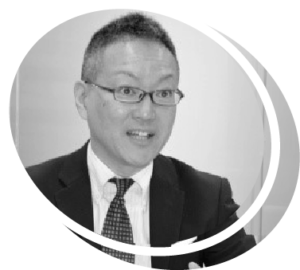 Jigo Hayashi

      Joint General Manager,

   International Shipping & Finance,

    Tokyo Century Corporation



About Digital Maritime Week 2020
Join Us Online Between 22 - 26 June 2020
Digital Maritime Week is an immersive digital experience, aimed at providing you with indispensable insights into key shipping themes and delivered by renowned industry thought-leaders.
Featuring live webinars, interactive interviews and engaging Q+A sessions, Digital Maritime Week connects you with leading maritime brands from across Informa Markets for a monumental week of digital maritime collaboration.
Over the course of five days, a number of key shipping themes, trends and topics will be digitally put under the spotlight. Wherever you are in the world, you can join thousands of your peers for free and discover first-class maritime content.