Three Reasons to Participate in Sea Japan 2022
1. Meet Key-Players at the Japan's Biggest Maritime Event!
Sea Japan is the biggest maritime event in Japan. This well-known event since 1994 has been supported by the Japanese government and the maritime industry organizations such as Ministry of Land, Infrastructure, Transport and Tourism, Japan Coast Guard, The Japanese Shipowners' Association, Japan Federation of Coastal Shipping Associations, the Shipbuilders' Association of Japan, the Cooperative Association of Japan Shipbuilders, Japan Ship Exporters' Association, the Japan Shipping Exchange, Inc., Japan Ship Machinery and Equipment Association, Japan Passengerboat Association, Japan Long Course Ferry Service Association, and JETRO. The full industry supports make the event the ideal platform for industry professionals to network with the Japanese maritime key players and also global players.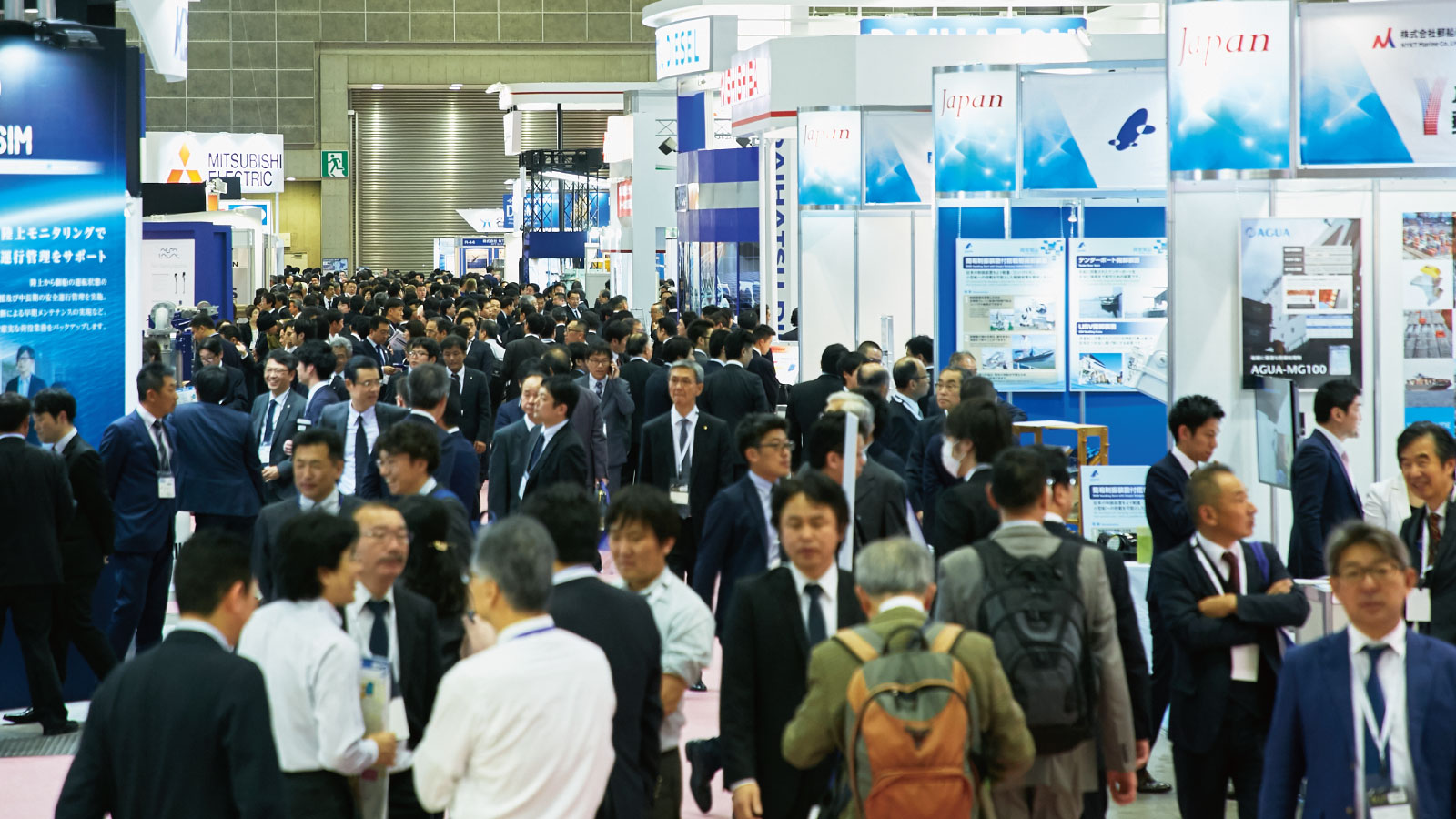 2. Variety of Educational Seminars for 3 days

​
Various seminar programs will be held during the exhibition. This will be great opportunity to learn about Japanese maritime trend both for visitors and exhibitors . The comprehensive programs will be taken place from industry leaders in the field to academic topics to significant academic topics. The programs will successfully bring high quality visitors from the industry to Sea Japan including those whom you hardly have a chance to meet outside the event!
3. Providing the Ideal Environment to Maximize Your Presence!
Variety of sponsorship both online and offline including Exhibitor's presentation will help your promotion not only in your booth but also before and after events. Join us and maximize your exposure in the exhibition!
-

New Initiatives Planned
for Sea Japan 2022 -
Hybrid mix of online and offline to boost your business at Sea Japan!
Introduction of Matchmaking Service
Confirm the meetings with whom you want to meet in advance!

The Sea Japan matchmaking service allows you to make appointments in advance of the exhibition for onsite meetings. Using this service, exhibitors can inspect the list company & division details of pre-registered attendees and use this information to send appointment requests to the pre-registrants who are on the list. Similarly, visitors can search for exhibitors who offer the products and services they are looking for and directly request onsite meetings with exhibitors. Use of the matchmaking service enables the optimum utilization of time at the exhibition for both exhibitors and visitors for each side to focus on the products or needs to be discussed. This leads to a higher success rate for onsite meetings.
Online Exhibitor Presentations
Online technology gives you an additional advantage to be more outstanding at the event!


Informa Markets Japan has held a large number of successful webinars over the past several months that have enabled companies to disseminate information to their clients about markets trends and product developments. Sea Japan 2022 will also offer all exhibitors the opportunity to make online exhibitor presentation to our extensive Japanese maritime industry database. Don't miss this chance to boost interest and awareness in your company and its products and increase the number of onsite interactions and meetings through pre-event promotional webinars.
Enhanced Internationalization through hybrid platform
Digital technologies help to expand the possibilities for international communication

Advances in online technology and tools has created new possibilities for information transmission and communication between overseas clients. Sea Japan 2022 will provide more opportunities for international communication between exhibitors and visitors than has ever been possible before by linking Informa's network of maritime tradeshows.
Over 300 exhibitors have confirmed their participation!
Have you discussed about your participation with your local partner?
Sea Japan 2022 will welcome over 300 exhibitors to its show floor in April 2022 including many of overseas exhibitors who will make their participation possible with their local partner's onsite supports, so don't be too late to discuss about the possibility with your Japanese partners, too if you have them. Or, you can consider about a possibility to use the opportunities to be a speaker of the online presentation programme or to put your name on the online match-making opportunities.
Contact us now for the latest floorplan, and the information package of the digital promotion opportunities! Don't miss it!
Secretariat Office - Informa Markets Japan Co Ltd
Kanda 91 Bldg, 1-8-3, Kaji-Cho, Chiyoda-ku, Tokyo 101-0044 JAPAN
Tel: +81-3-5296-1020