JTB Global Marketing & Travel Inc., Sea Japan 2020' official travel agent, has reserved a sufficient number of rooms at hotels near the site during the exhibition for participants. Reservations will be confirmed in order of receipt of application form. Late applications are subject to availability.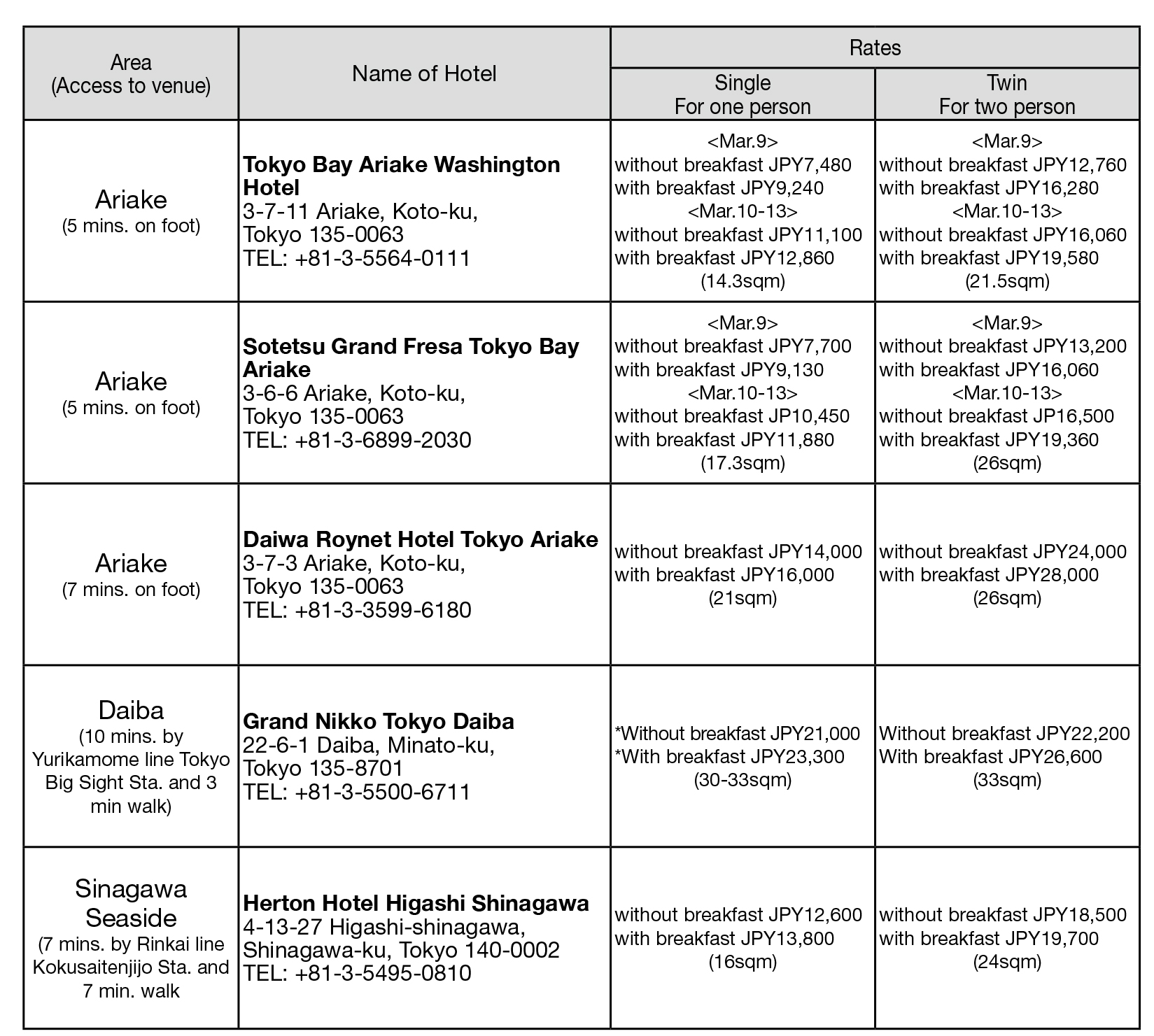 ・ Above rates are per room per night available in 9-13 March 2020.
・ All rates include service charge and taxes.
・ *indicates single occupancy of twin or double room.

[contact us]
JTB Global Marketing & Travel Inc.
Tokyo Front Terrace Bldg.7F, 2-3-14 Higashi-Shinagawa, Shinagawa-ku,Tokyo 140-8604 Japan 
E-Mail: seajapan2020@gmt.jtb.jp TEL:+81-3-5796-5446 Fax:+81-3-5495-0785 
OFFICE HOURS:10:00-17:00 Except Saturday, Sunday and National Holiday