Reasons you must visit Sea Japan 2022
Japan's biggest showcase of the latest maritime technologies for zero emissions and DX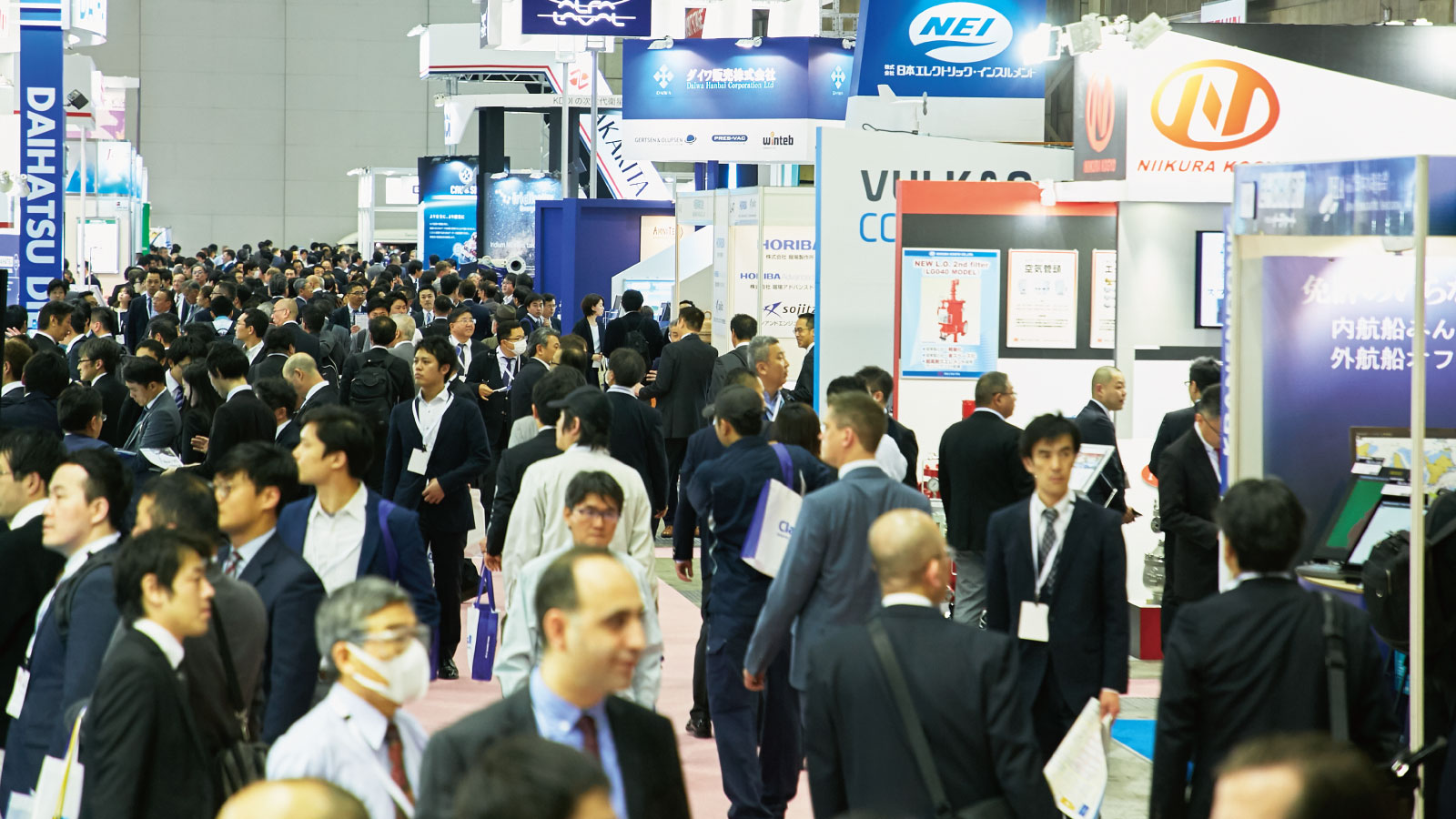 With the urgent need for environmental protection measures on a global scale including measures against global warming, the Ministry of Land, Infrastructure, Transport and Tourism of Japan formulated a roadmap for zero emissions of international shipping in March 2020. Following the roadmap, industry-wide efforts are underway with the aim of "commercial operation of zero-emission ships by year 2028".
At the same time, the promotion of DX (digital transformation) utilizing digital technologies such as autonomous operations, automatic operations, remote inspections, IoT, and AI has also become an indispensable issue for the industry to address various issues such as the reduction of maritime accidents in the maritime industry, the increase in trade needs due to the expansion of personal imports and exports, the improvement of the working environment, and labor shortages.
Sea Japan 2022 will focus on the dual themes of "Zero" as the industry moves from reduced emissions to zero emissions, and "DX" as the industry takes advantage of the new opportunities and possibilities of digital transformation technologies and showcase the latest products, technologies, and services of the suppliers from the world.  
More than 350 exhibitors! The Japanese Maritime Cluster "Japan Pavilion" a must-see!
Sea Japan is back for the first time in four years since it was held in April 2018. More than 350 exhibitors have confirmed their participation in the event, including the Japan Pavilion, which consists of a theme zone created by the Japan Maritime Cluster Committee, a collaboration of industry-government-academia organizations, and an exhibition zone for member companies of the Japan Ship Machinery and Equipment Association. Expectations from industry for Sea Japan 2022 have increased day by day as an unmissable place for business communication for both exhibitors, who have long been deprived of the opportunity to announce new technologies and services, and visitors who have been seeking new supplier information to make them more competitive in this changing market.
Held as a hybrid event of in-person and online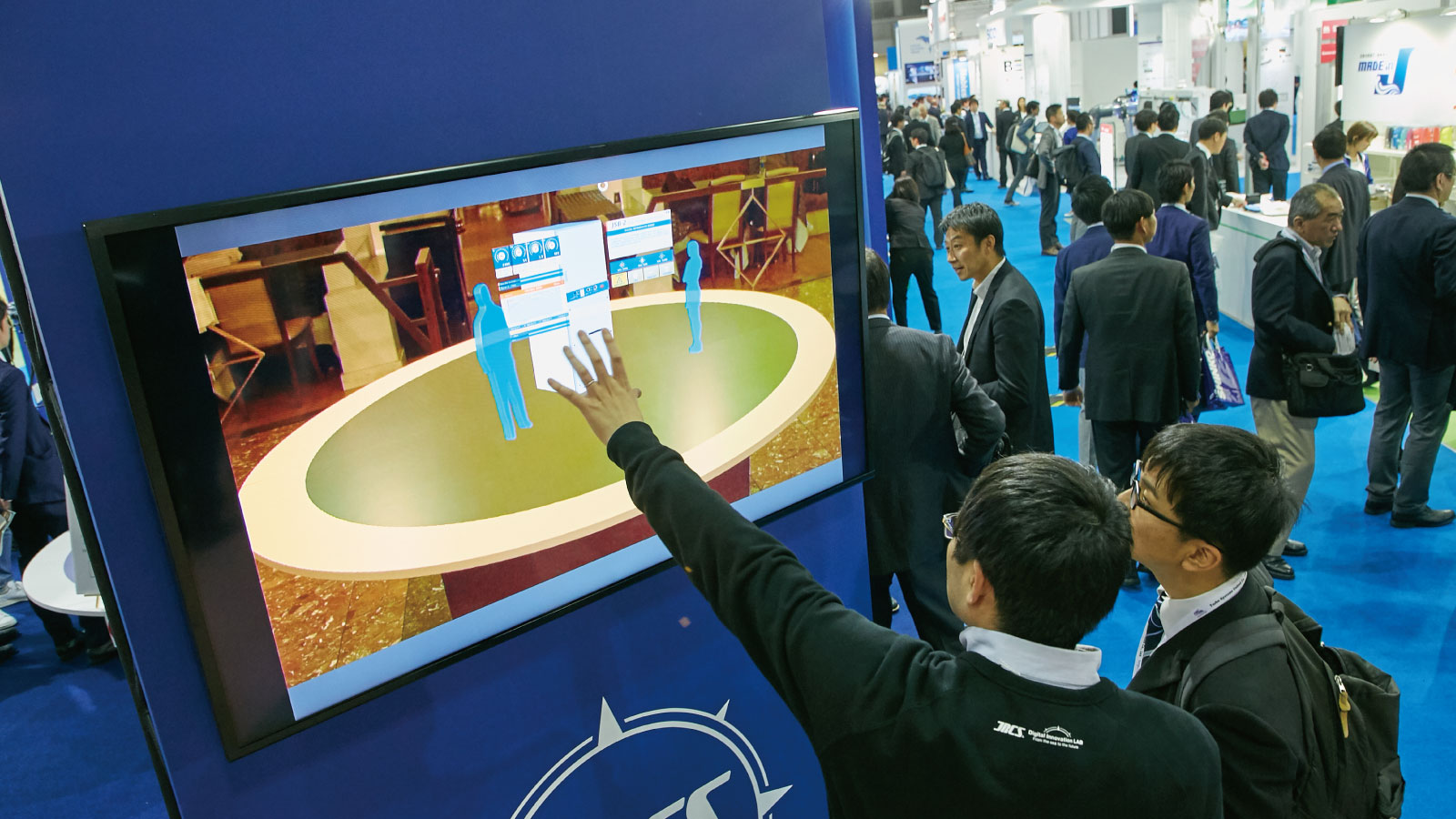 Online communication tools such as Teams and Zoom, which came to the fore during the Corona pandemic, have rapidly penetrated into our lives and significantly changed our way of doing business. Under such circumstances, Sea Japan will also introduce new online functions and will be held as a hybrid event by combining the in-person exhibition and an online platform. We will make the best use of the online functions as your tools to utilize the in-person exhibition more efficiently and effectively, and as a method of business meetings with people who cannot participate due to travel restrictions. Register now to get the most out of your hybrid experience!
Exhibitor Online Catalogue
Exhibitor Online Catalog will be available for you to access after you complete the pre-registration for visitors. You are able to search for exhibitors by product categories or keywords and obtain their detailed information which you need for preparation of your visit.
Online Matchmaking Service
You can send meeting requests to the exhibitors you would like to meet, as well as receiving meeting requests from exhibitors who can provide the technology and services that you are looking for. At Sea Japan 2022, we will introduce this matchmaking service, which has already become an indispensable service at many overseas exhibitions. After confirming your meetings with exhibitors, you can also use the "chat function" and "online meeting function", so you can have business meetings in a form that overcomes the limits of "time" and "space".
Register as a visitor now to start making use of the digital functions of Sea Japan 2022!
Get up to date on the latest trends and developments in the maritime industry!
A full program of conferences, seminars and workshops will be held alongside the exhibition. Leaders from Japan's top ship owners and shipbuilders will discuss the challenges and opportunities facing the industry in the Sea Japan International Conference. Seminars in the technical program will cover topics not only about zero emissions and DX but many others that industry professionals are currently facing. Many of the sessions are free of charge, so don't miss this opportunity to get up to date on the latest trends and developments in the maritime industry. The seminar programme will be announced on the website in the middle of February, so stay updated!